When I was a little girl, the first thing I'd look at each morning was a painting that hung directly across from my bed. It was a painting of a woman and her little girl in a warm and loving embrace. My mom purchased it when she was a teenager, years before she had her first child.
"I've always wanted a little girl" Mom used to say, "Even before I was married, I knew I'd have you."
In the same vein, I grew up thinking I'd have a little girl too. I would fantasize about the fun we'd have playing with makeup, getting our nails done and going prom dress shopping. But now that I'm old enough and financially stable enough to have a child, I am uncertain about whether I want to take the plunge into motherhood.
Motherhood is a role that both amazes and frightens me. One day, a tiny human enters my life. She's in a foreign land and it is my responsibility to introduce her to this strange new world. She's a blank slate and it's my mission to mold her, giving her all the tools she needs to thrive in life. It's a tall order and there are no instructions how to do the job well.
Mothers work around the clock, making sure that their children's needs are met. They are often sleep-deprived, worried, and frightened. But they work tirelessly, sacrificing sleep, their bodies, and their lifestyles for their daughters and sons.
Amazing.
Their job – as overwhelming as it is – never ends. I'm 32 and my mom still calls to make sure I'm sleeping right, eating right and being treated fairly at work.
I am also told that motherhood brings an abundance of joy! I always notice how a mother's face lights up when she gazes at their child. My heart melts when a newborn shoots a toothless grin my way; I can only imagine how a mother must feel. When I first held my baby niece and baby nephew, I thought they were the most beautiful perfect babies that I had ever seen.
It's to be expected that children would be on my mind. Society has life mapped out for us women. Love, marriage, and baby carriage. As a newlywed, I am constantly bombarded with questions.
"So, when are you having kids?" they ask.
Others insist, "You should have kids soon," as though they intend on financially supporting and raising my children.
The decision to have a child is a monumental one. It is one that I am thinking through thoroughly and critically. I don't let others' desires for me to have children interfere with what I want. And I must say, S&T, it's a decision that changes daily. Some days I look forward to having children and other days, I'm not sure. Today, I'm going to allow myself to be vulnerable and share with you my top concerns about motherhood.
How will I survive pregnancy pains?
Two years ago, I experienced the sharpest most debilitating menstrual cramps ever. I walked around hunched over and clenching my stomach for mercy. There were times that I thought I was going to pass out from the pain. It was the first time in my life I had ever taken days off from work due to my monthly visitor.
A couple of weeks later, my friend had her baby and said that whatever I experienced was hard, but birthing pains were 10 times worse.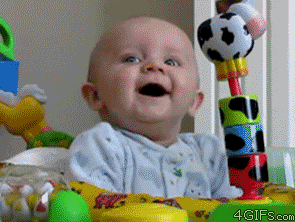 Yikes! How will I cope?!
How will pregnancy and motherhood affect my career?
"Don't go to an interview noticeably pregnant," my school career advisor used to tell her class. "You won't get the job."
Related: False Choice Between Babies and Startups
It is a shame that women even have to ask themselves this question. For centuries, women have been having babies, raising children, and working and making other contributions to their household. But still, I've heard cases where women were denied jobs because they had a baby. I don't understand why my personal decision to procreate should concern employers. It's frustrating, but it is a reality.
How will motherhood affect my lifestyle?
Ask my hubby, my mom, my friends and they will tell you – I am a woman of many projects. Whether it's planning events, learning something new, attending gym or dance classes, managing my blog, or completing artsy projects at home, I am always working on some project after my 9-to-5. I've never been a girl who goes home after work and puts her feet up. I spend that time working on my side projects. I also love to travel and hang out with friends.
Related: They're Having Out Baby!
It would be naive of me to think that having a child will not affect my lifestyle. Instead of uninterrupted writing time, my evenings will be filled with story time and homework time and bath time. Kids keep mothers busy! But in all of that time devoted to kids, will I find time for myself also?
How will motherhood affect my body?
I'm in my 30's so my body isn't what it used to be when I was younger. I'm a bit curvier and have a tummy that refuses to respond to sit-ups and low carb diets. It's a reality that I struggle with every day. I understand that women's bodies are hardly ever the same after pregnancy. Some women are never able to shed their baby weight. Will my body be one of those? How do I keep my body image in check in the midst of such changes?
Related: I'm Trying To Be Great But My Body Won't Let Me
What I Do Know
My decision to have children is still up in the air, but if I decide to have one, I'm certain that I will do everything I can to be the best mom possible.
So, S&T, you've heard me rant about my thoughts on whether I will have kids. What are your thoughts? What concerns do you have? Also to the mothers reading this post: how did you decide to take the plunge? Let's chat in the comments section below!
Featured image source: Pexels